Bio
I am a Professor of Law at Loyola University Chicago School of Law, the Associate Director for Intellectual Property, Institute for Consumer Antitrust Studies. I have also taught at DePaul University, Northwestern University and the University of Virginia.
Prior to my academic career, I practiced as an intellectual property lawyer in the United Kingdom with Arnold & Porter and in Silicon Valley, California with Skadden, Arps. I earned my law degree with honors from the Australian National University and clerked for Justice Paul Finn of the Federal Court of Australia.
My research focuses on intellectual property and its intersection with technology and competition law. My work has been published in leading journals such as Nature, the California Law Review, the Northwestern Review and the Georgetown Law Journal. My research on copyright and fair use has been widely cited in academic works, court submissions, judicial opinions and government reports and I have also been widely recognized for my contributions to empirical studies of IP litigation.
You can follow these links to my publications page, my presentations page and my public data sets.
How to pronounce my name
See this post for an extended discussion. If you want to try to get the authentic Hungarian sound it is Ság, but English speakers should say it to rhyme with flag.
Conference organizers
Please feel free to use this photo (below) in conference materials etc., no additional license or approval is required for this purpose.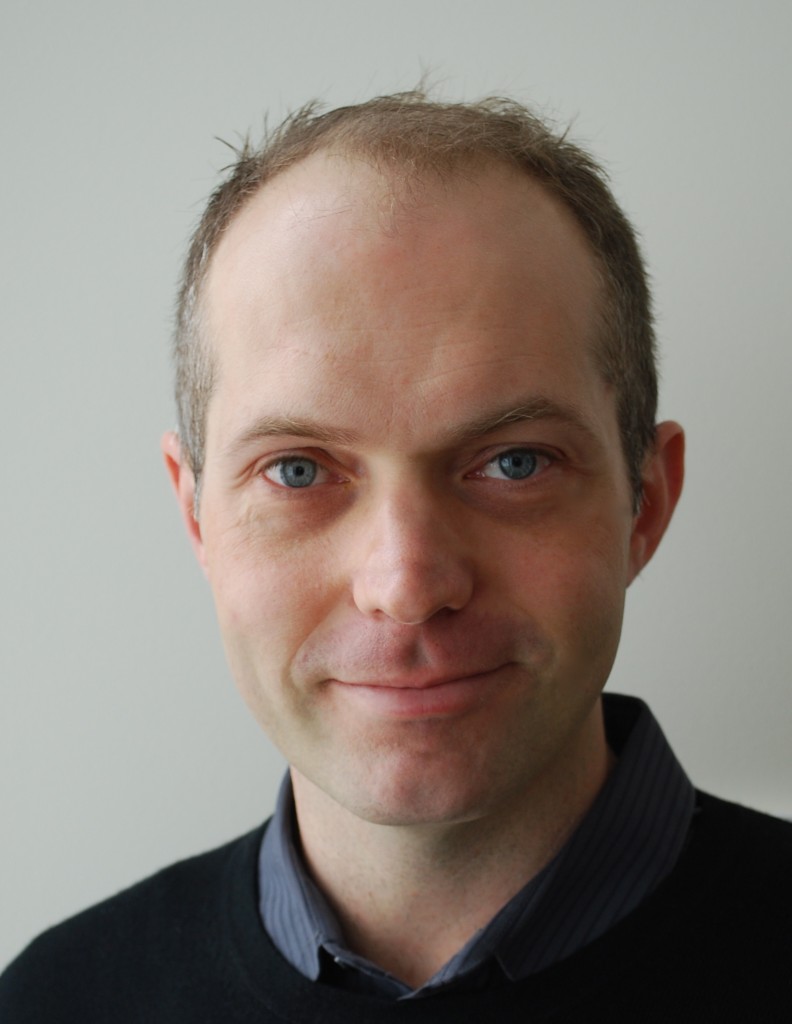 A few more personal details
Dyslexia
I am dyslexic and proud of it. For more details, see this post (link now fixed).
Trivia
My 
Erdős number
 is 5. The chain proceeds as follows: Peter Fishburn(1), John Ferejohn(2), Barry Weingast(3), Tonja Jacobi(4), Matthew Sag(5). I do not have an  
Erdős–Bacon
number.
Science Fiction
A few of my favorite science fiction books of all time, in no particular order:
1984 by George Orwell
Jonathan Strange & Mr. Norrell by Susanna Clarke
The Foundation Trilogy by Isaac Asimov
Stranger in a Strange Land by Robert A. Heinlein
Neuromancer by William Gibson
I, Robot by Isaac Asimov
The Dispossessed by Ursula K. Le Guin
The Hitchhiker's Guide to the Galaxy by Douglas Adams
Ender's Game by Orson Scott Card
Dune by Frank Herbert
Snow Crash by Neal Stephenson
Ubik by Philip K. Dick
The Man in the High Castle by Philip K. Dick
Consider Phlebas by Iain M. Banks
The Player of Games by Iain M. Banks
Use of Weapons by Iain M. Banks
The Stainless Steel Rat by Harry Harrison
Dancers at the End of Time by Michael Moorcock
The Cornelius Quartet by Michael Moorcock
Behold the Man by Michael Moorcock
The City and the City by China Miéville
The Glass Bead Game by Hermann Hesse
Winter's Tale by Mark Helprin
Some books I have recently enjoyed
Dimension of Miracles by Robert Sheckley
The Goldfinch by Donna Tartt
Anathem by  Neal Stephenson (not for everyone, but I loved it)
The Martian by Andy Weir
Seveneves by Neal Stephenson
Uprooted by Naomi Novik
The Red Rising Trilogy by Pierce Brown
Running
My fastest marathon time is 3:27:17 (Fox Valley  Marathon 2015)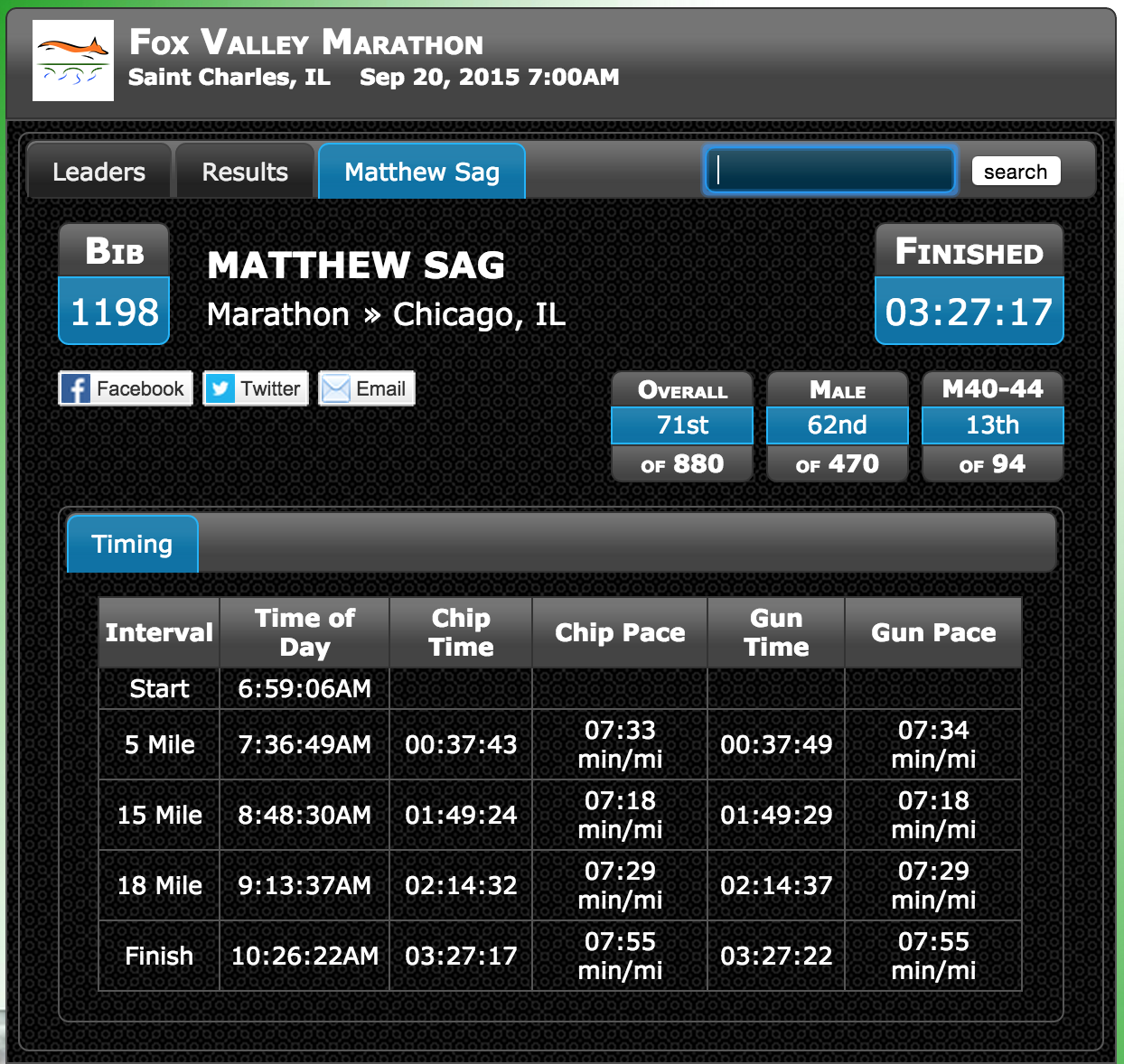 My fastest half-marathon is 1:34:12 (New Orleans 2015)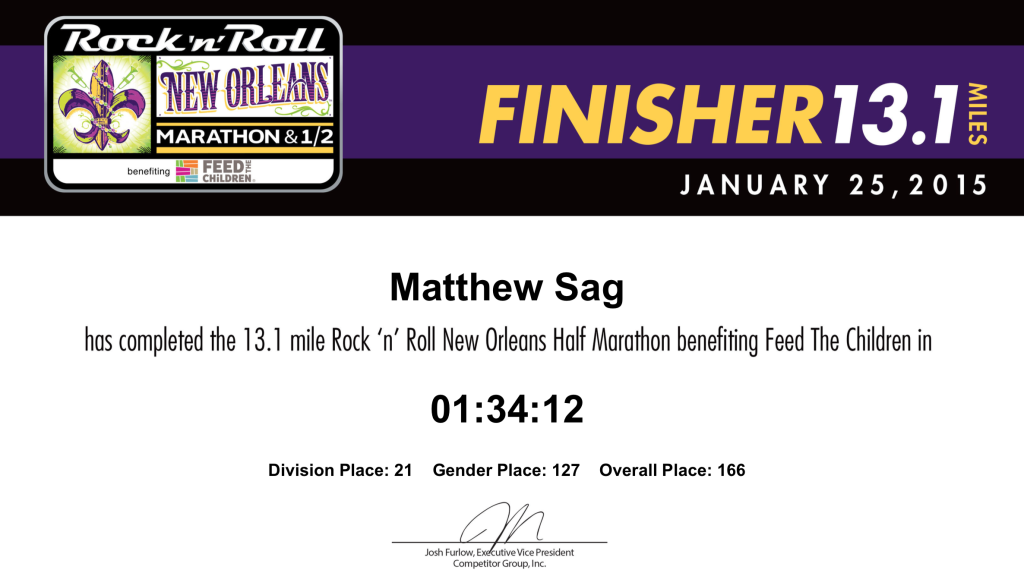 My best race result is the 2014 SeaShore Half Marathon in Huntington Beach, CA ,
1st place in the men's division

with a time of 1:38:53.